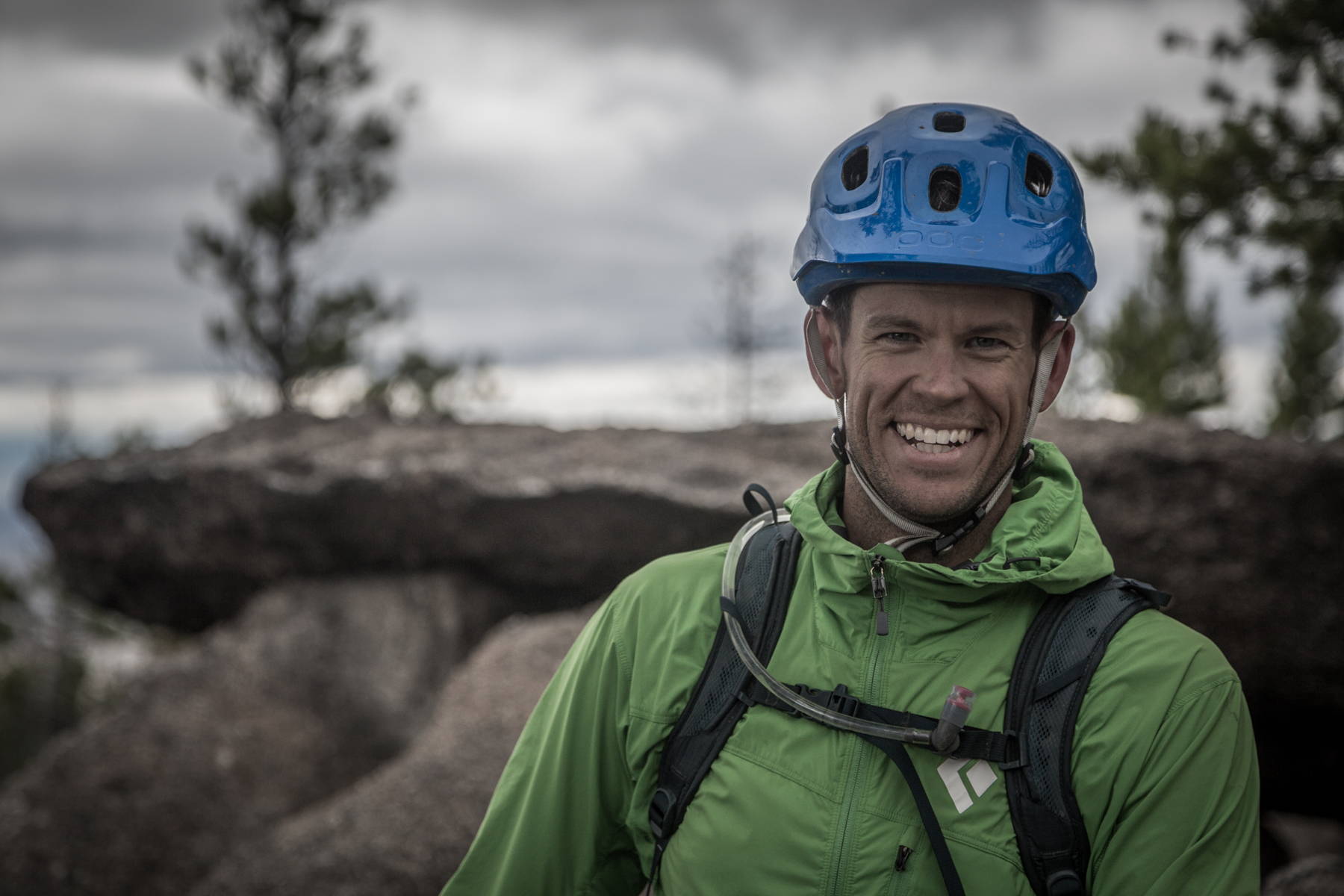 I make sure our bikes play nice with other parts and ensure they don't break or cause problems. My philosophy in what I do is to make sure we are always improving the quality, durability, and functionality of our bikes and accessories. I love riding and testing to vet out new ideas on how to improve our products.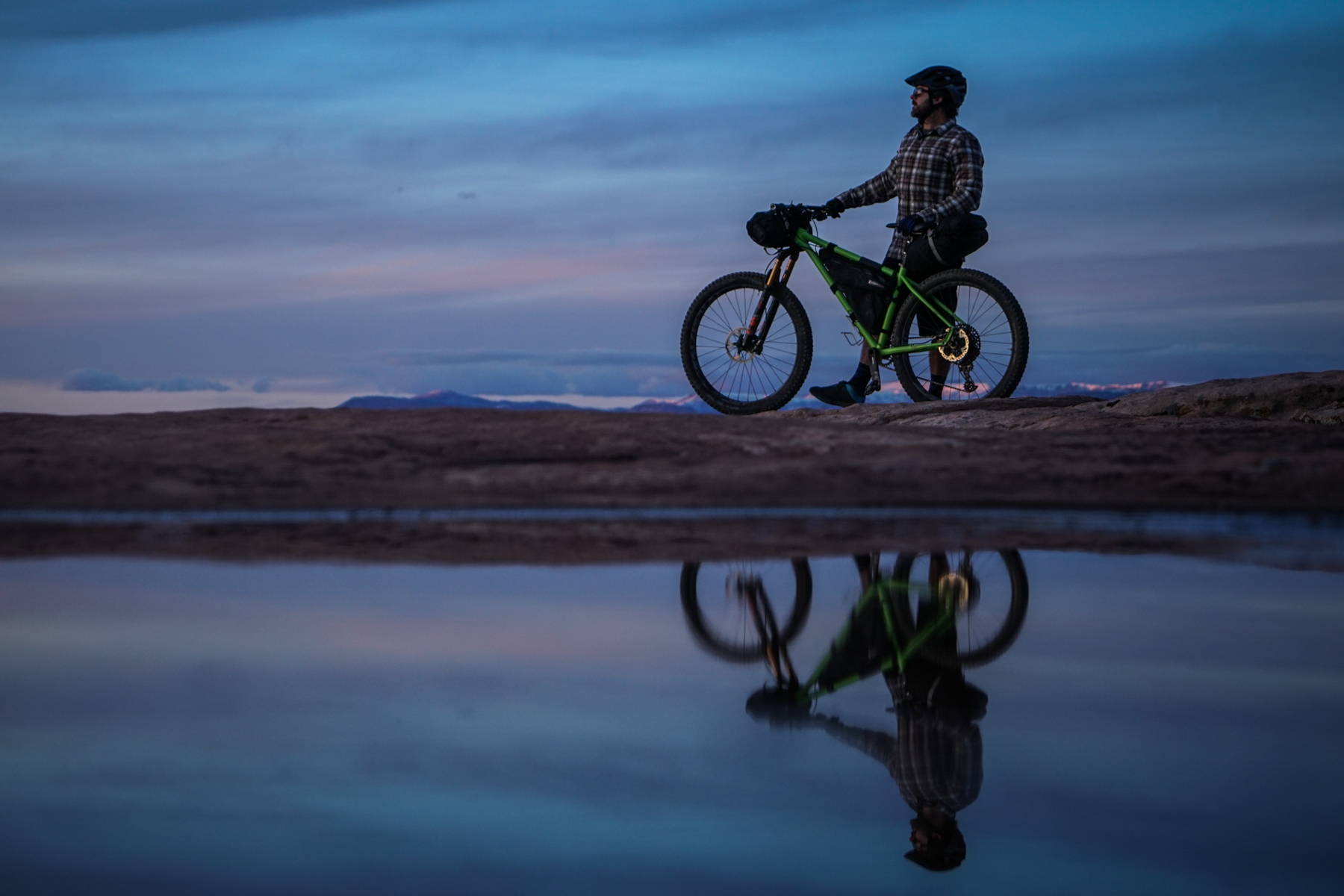 I am the chaperone for the Esker Cycles demo fleet. It's my job to make sure the bikes make it to the party on time and are prepped for a solid weekend of shredding. Each demo ride is an opportunity to share Esker with the world. As long as I get the rider set up properly, they are guaranteed a good time.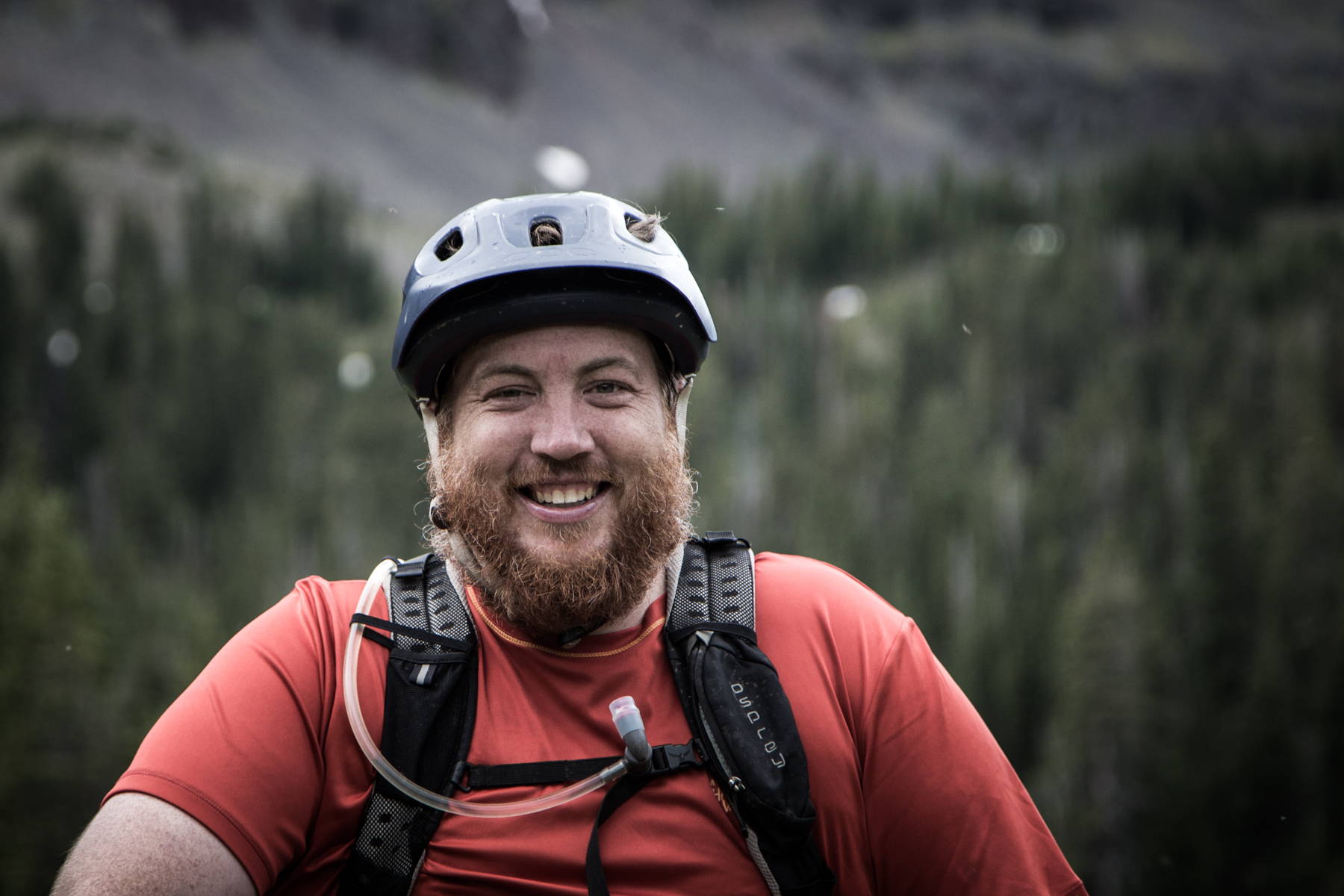 I show up at Esker every day because bikes improve people's lives. Whenever we hear from someone who describes their "best ride ever" aboard an Esker–that's what its all about for us. I make sure this value is reflected in all parts of Esker–from product that will always finish the ride it starts—to getting people excited to ride with us at demo events–we simply want all the riders in our family to have their best ride ever.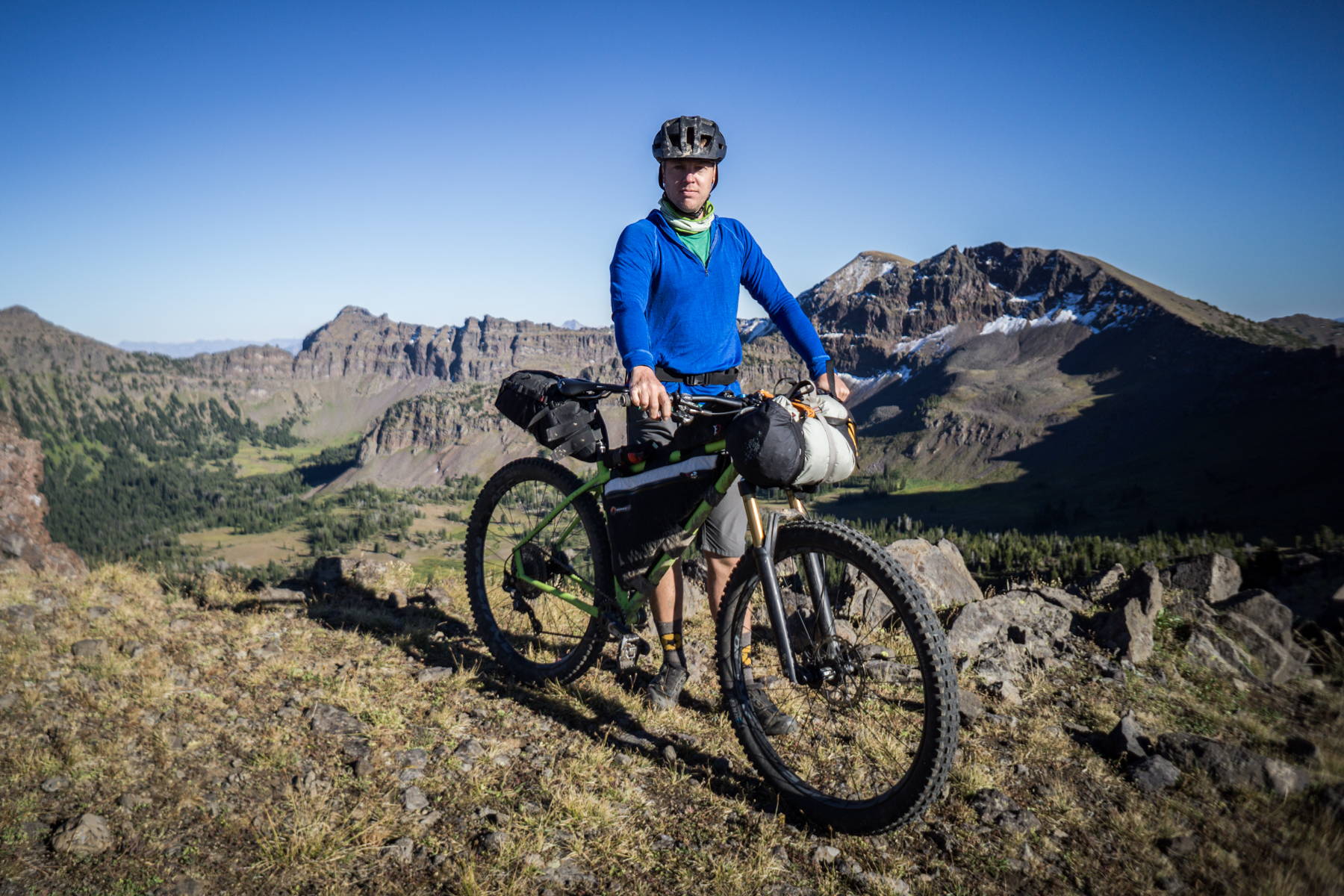 I get to show the world everything that we are up to at Esker. My goal is to make the sport of mountain biking more attainable to everyone that we cross paths with. Whether it be through our demo tour, our journal, or our advocacy, my hope is that we can inspire and enable more people to head out for a ride and have a new experience out on the trail.
Two driving forces at Esker keep me engaged: making mountain bikes that deliver on the rider experience and an organization that advocates for the people, trails and bike communities. We face similar challenges of many growing companies: supply chain, process, fulfillment—and unpredictability. I track our operations and fill in gaps that help this amazing team keep growing.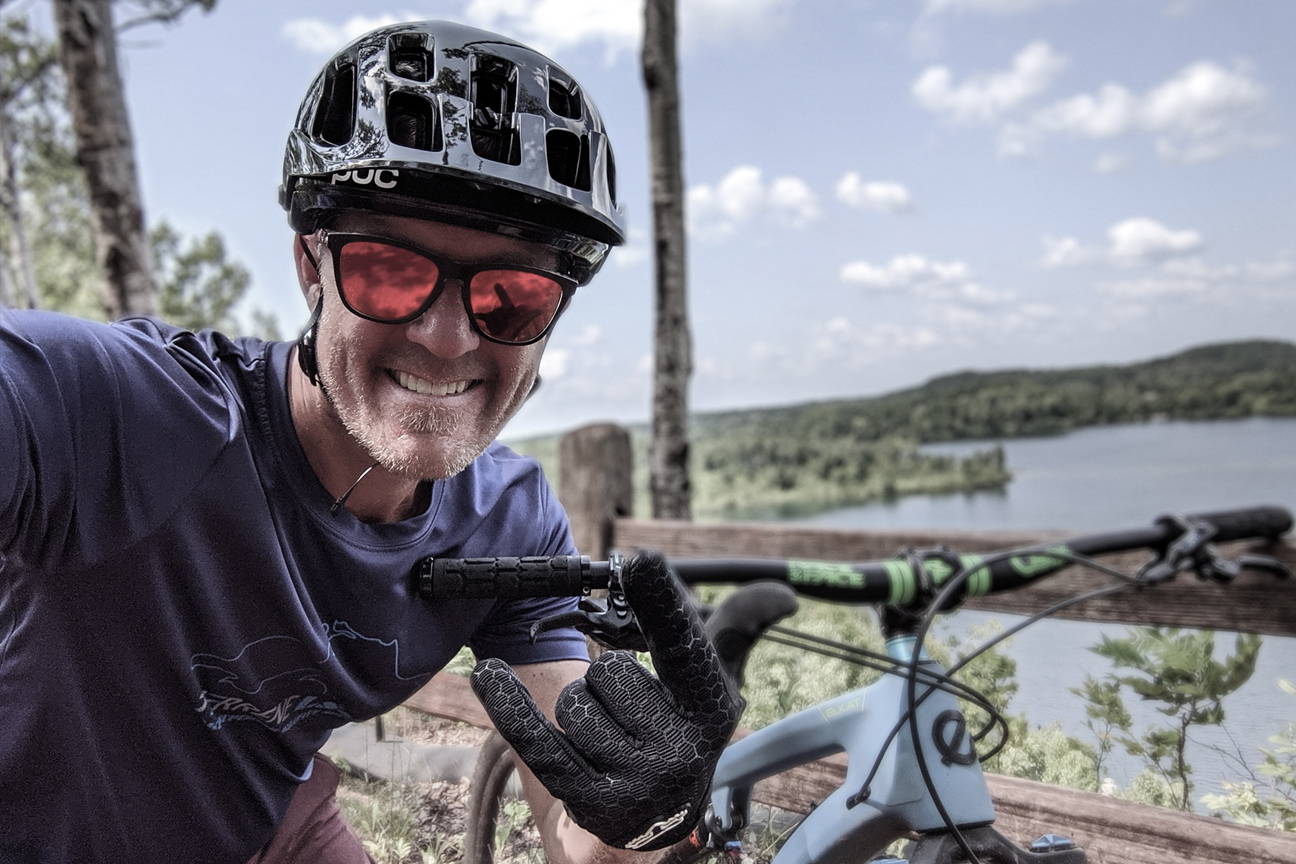 I get to take our collective ideas and turn them into realities. I enjoy the entire process of product development, being inspired by and building on good and bad ideas along the journey. I enjoy team collaboration and truly believe our final design is better because of all our perspectives. I grew up spending my time outside, riding bikes, and fixing what I broke along the way. I have applied this hands-on approach to Esker and still can't wait to get outside and ride.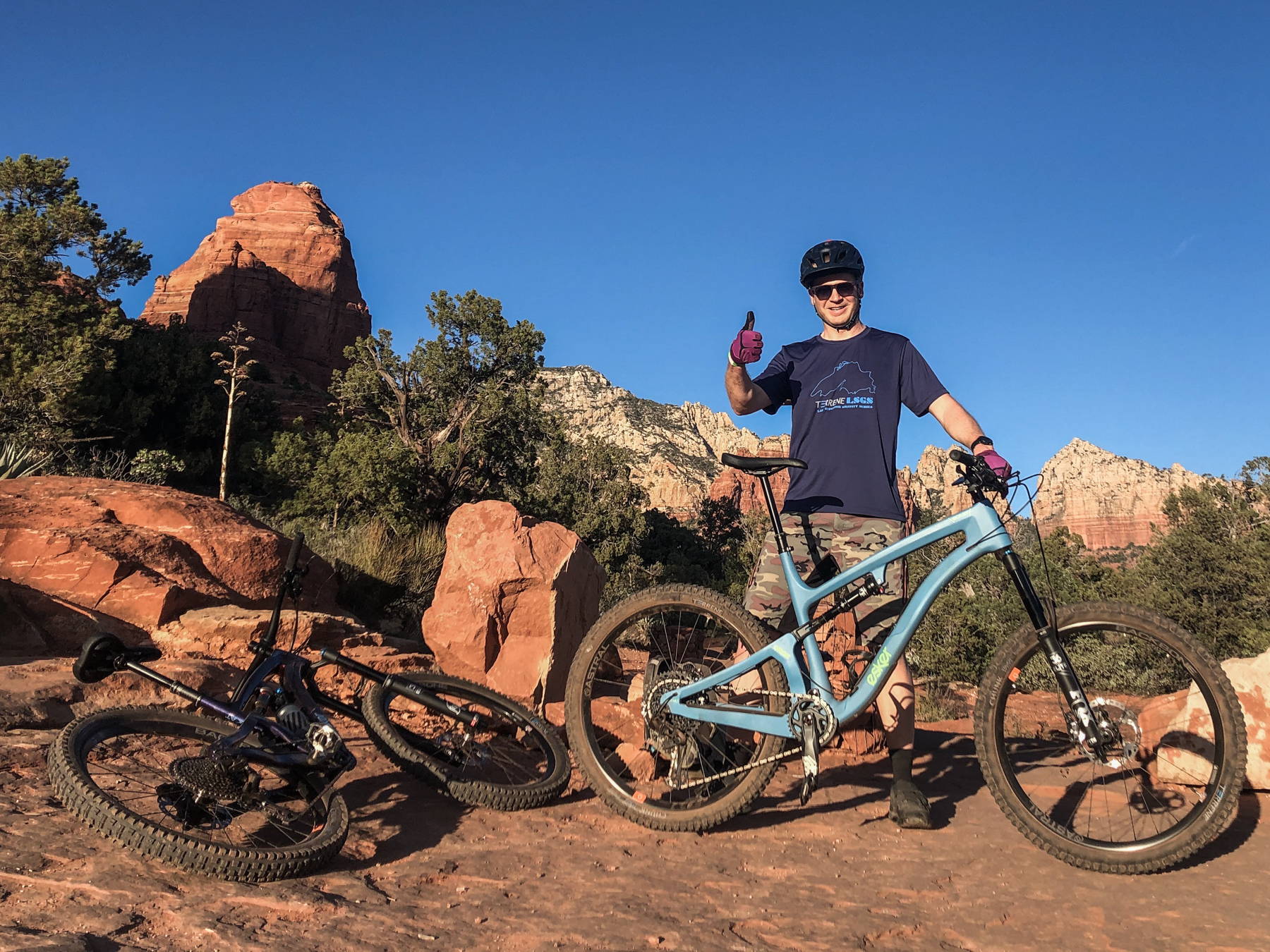 I am the link between Esker and our customers and retailers. Every Esker bike sold is unique and built to order, which means I get to know our customers as we communicate with them through the process. I'm inspired by our team, and hope I can also serve as an inspiration for "another best ride" either by sharing stories of my biking adventures or by talking about Esker with each and every one of you.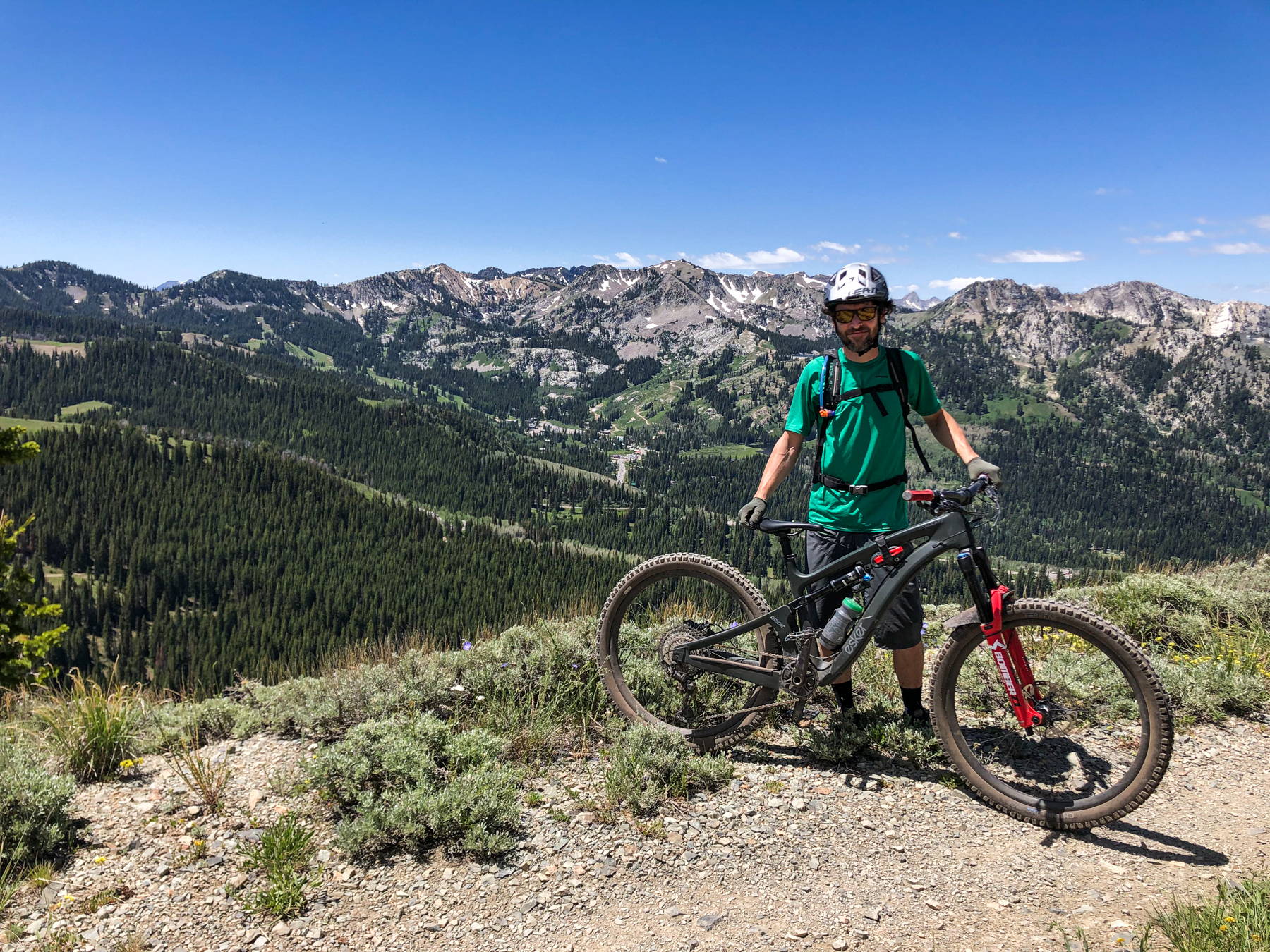 Simply put, I get the bikes to the people. One of the unique things we do is build every bike to order, and I take a lot of pride in knowing that if you are riding on a new Esker there is a good chance I had a part in it. Mountain biking can be a lot of things to different people and if you chose an Esker I am privileged to help you start your next adventure.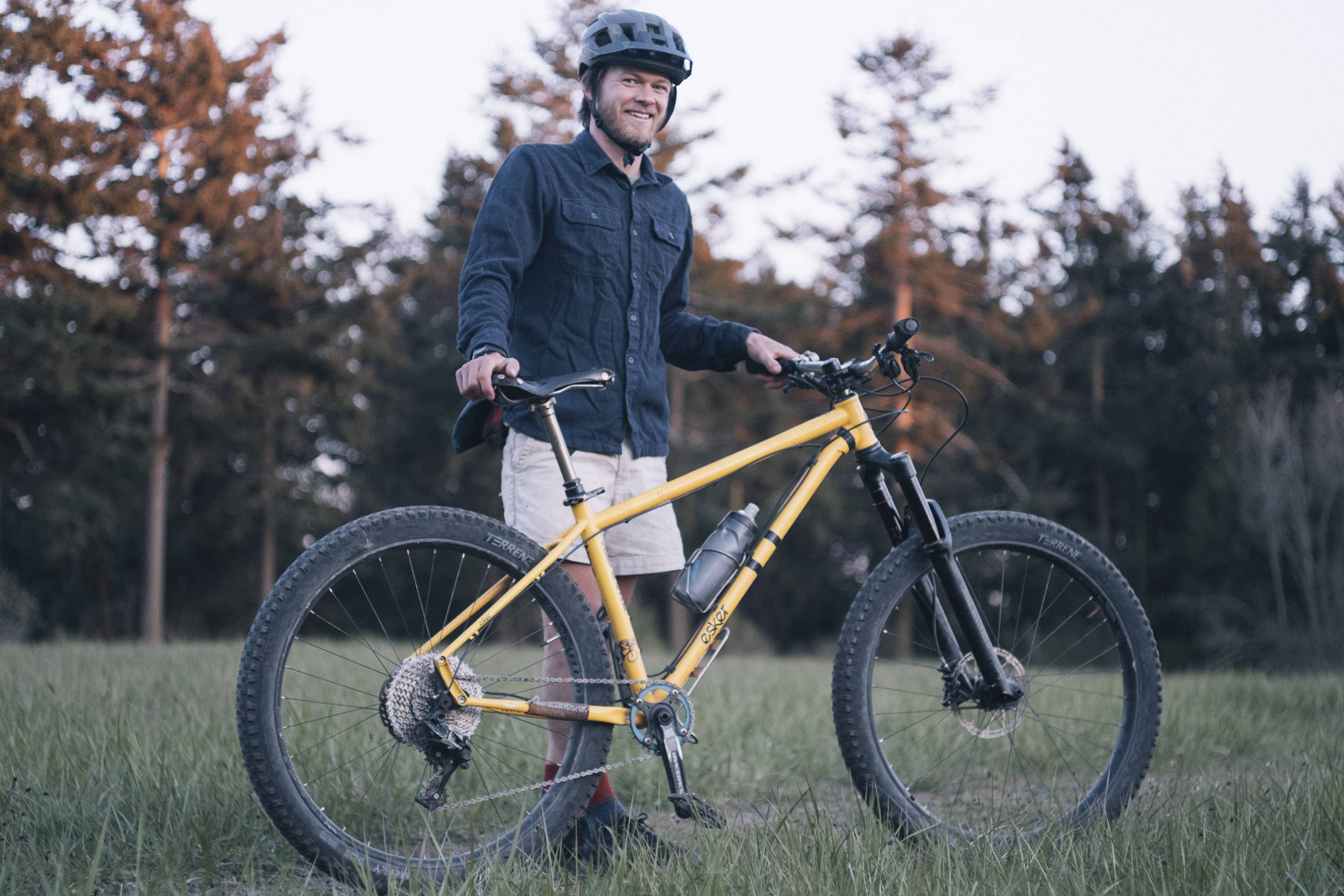 Port Townsend, WA
A bicycle has been the viewpoint from which I explore the world, ever since I was a toddler flying over the handlebars. I later became passionate about growing the bicycle community, whether in the trails or commuting, and this led me to serve as the Programs Director for The ReCyclery in Port Townsend, WA. However the urge to keep moving took over, and today I spend more time traveling and working seasonally from Alaska to Baja, documenting the journey. Though the dense forest and quiet towns of the Olympic Mountains haven't lost their grip. In between I'm home working on my own bikes, facilitating local rides and helping develop new routes in the greater area like Orogenesis.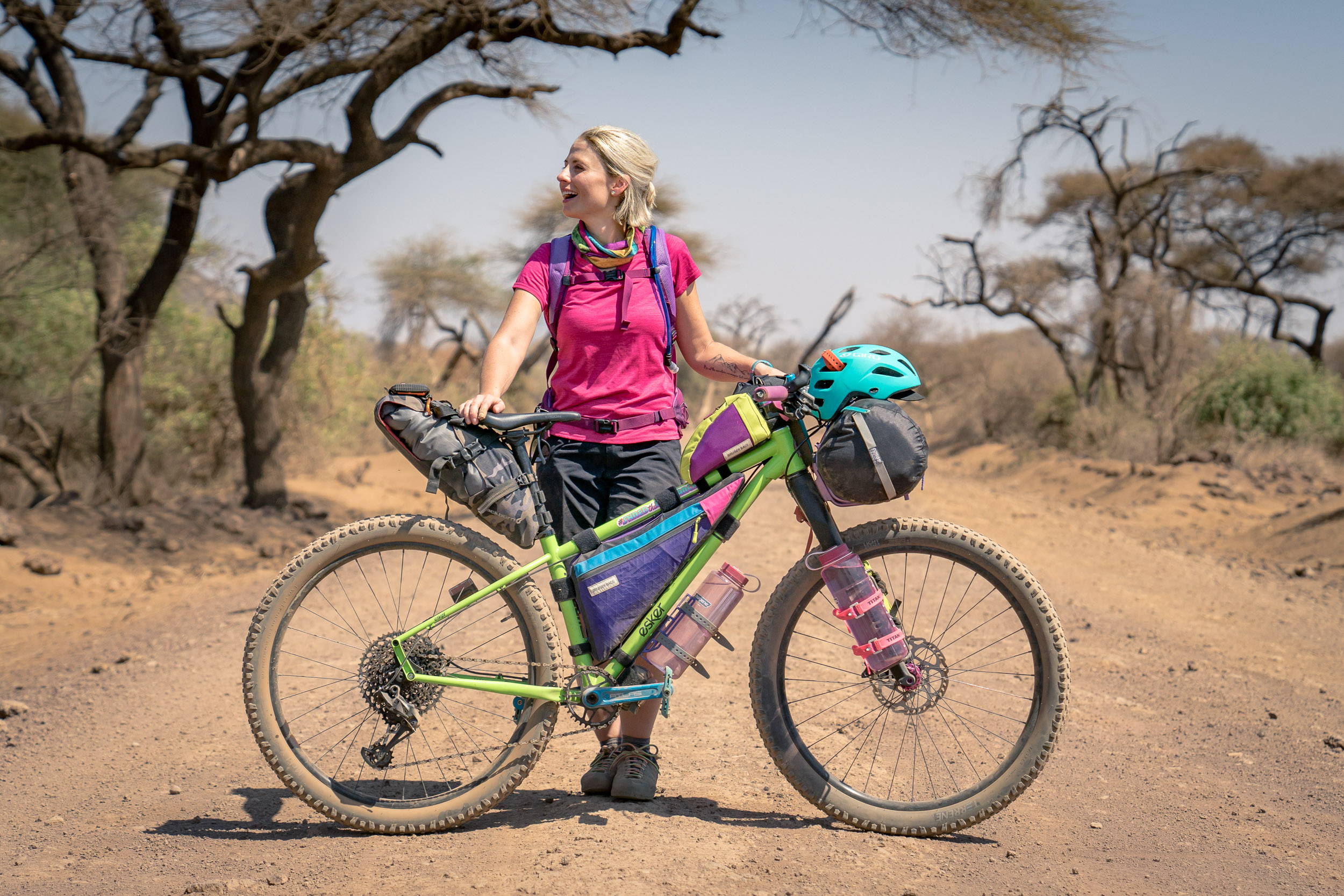 Guelph, ON
In late 2016, Heather fell hard for mountain biking in more ways than one. A couple of rides on borrowed bikes and she was hooked. She bought her first mountain bike one month later and bikepacked through Costa Rica with her partner Paulo two months after that. In the years that have followed, mountain biking has completely reshaped Heather's life. She has embraced the culture and community of mountain biking, especially the wonderful friendships and camaraderie of the women's MTB scene. Bikepacking adventures with Paulo have taken her to incredible places around the world and sparked in her a passion for exploring by bike and for sharing her experiences through story-writing.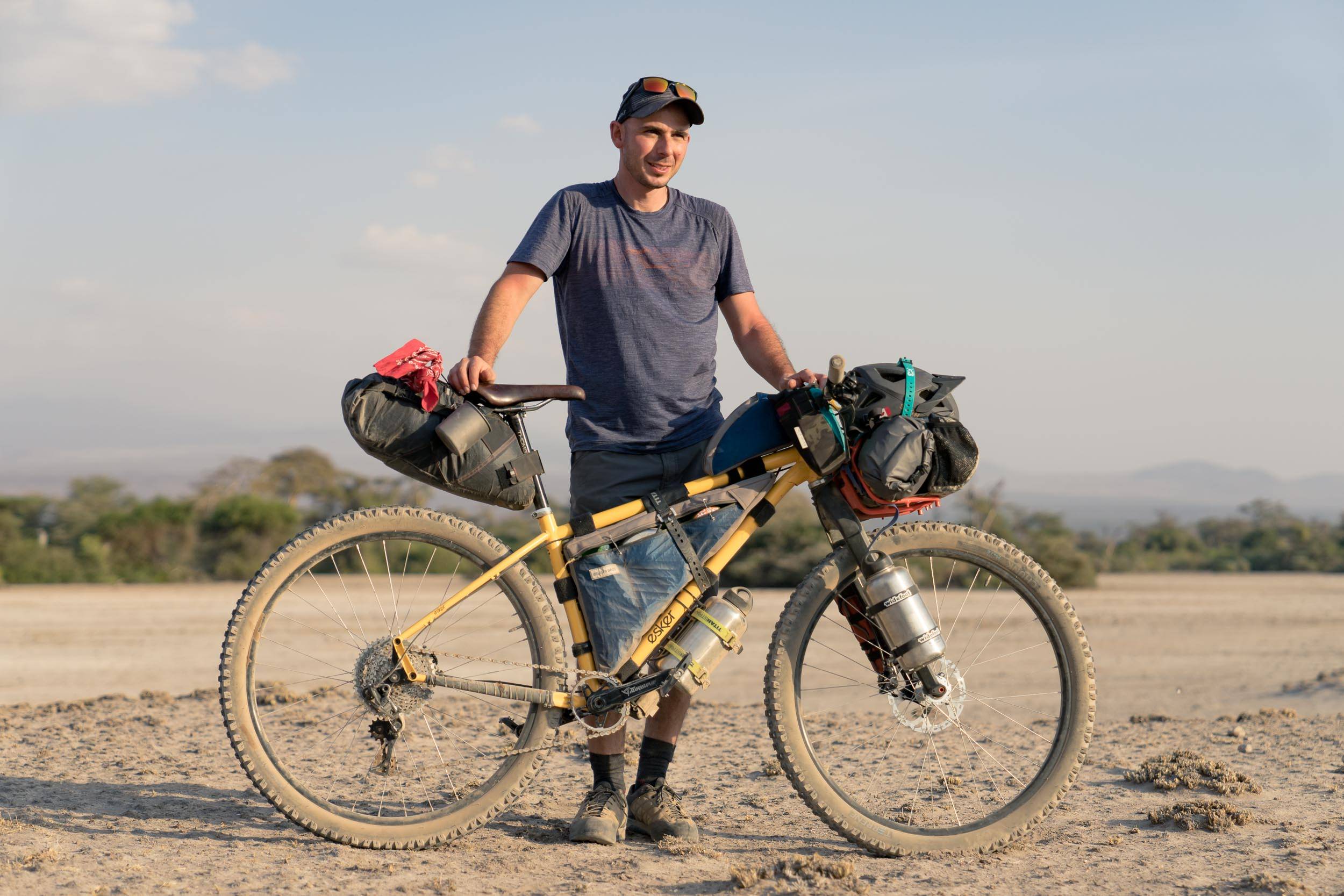 Guelph, ON
Paulo's passion for cycling has taken him to many beautiful and unique places in the world. His bikepacking adventures fulfill lifelong dreams of exploring the world by bike, experiencing diverse cultures and forging friendships in unexpected places. Closer to home, Paulo is a proud member of the local mountain biking community - attending and leading group rides, volunteering for trail-building and maintenance days, and most of all, enjoying time spent pedaling - whether solo or with his partner or friends. Paulo is most at home and at peace when he's out riding his bike. Cycling is not just a sport or hobby for him - it is spiritual; it's part of who he is.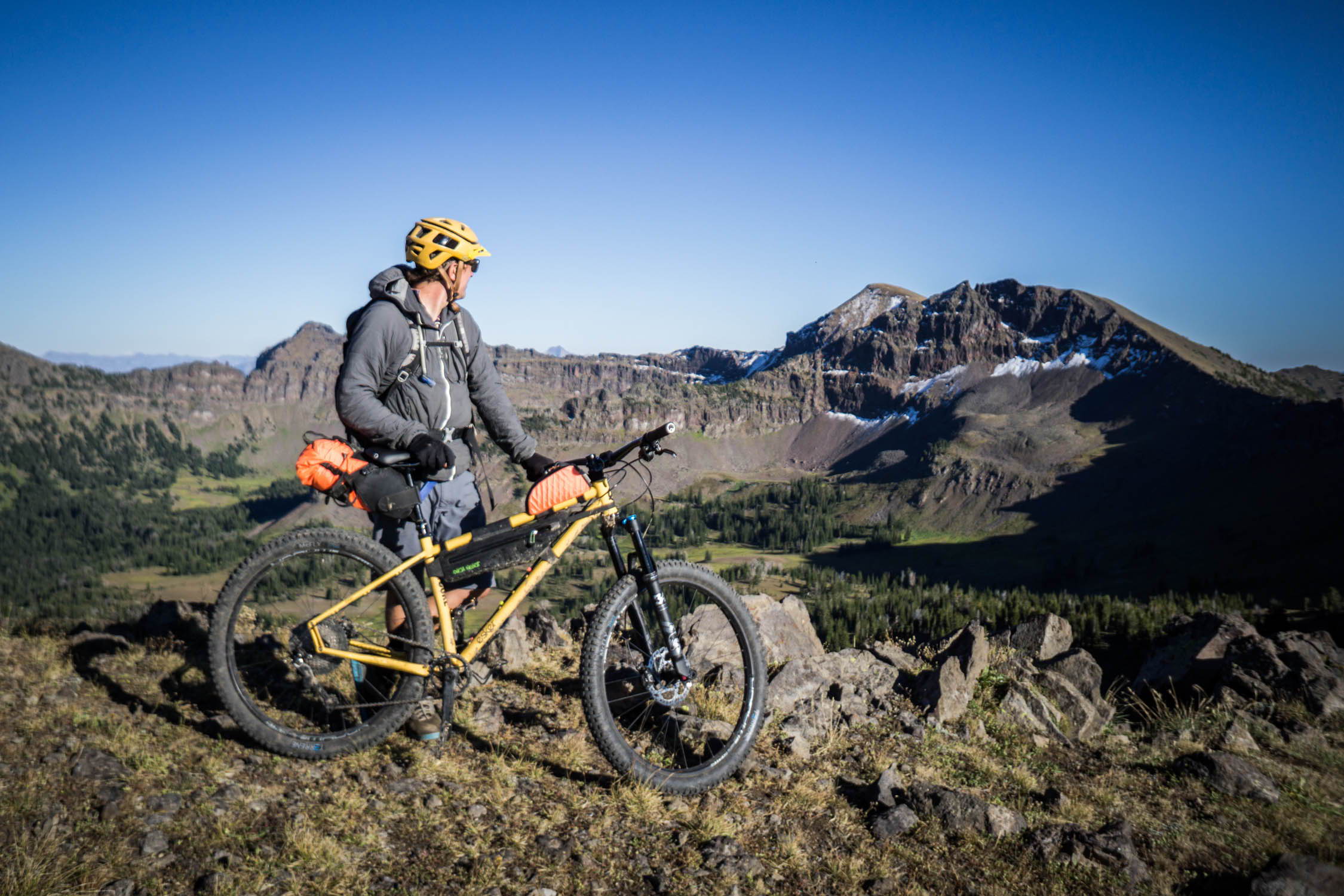 Bozeman, MT
Bikes allow us to reclaim distance and feel like explorers. They reintroduce adventure and uncertainty into our mostly programmatic lives, creating endless opportunity for newness, even on trails ridden many times before.
Port Jervis, NY
Never underestimate your abilities or doubt those of others.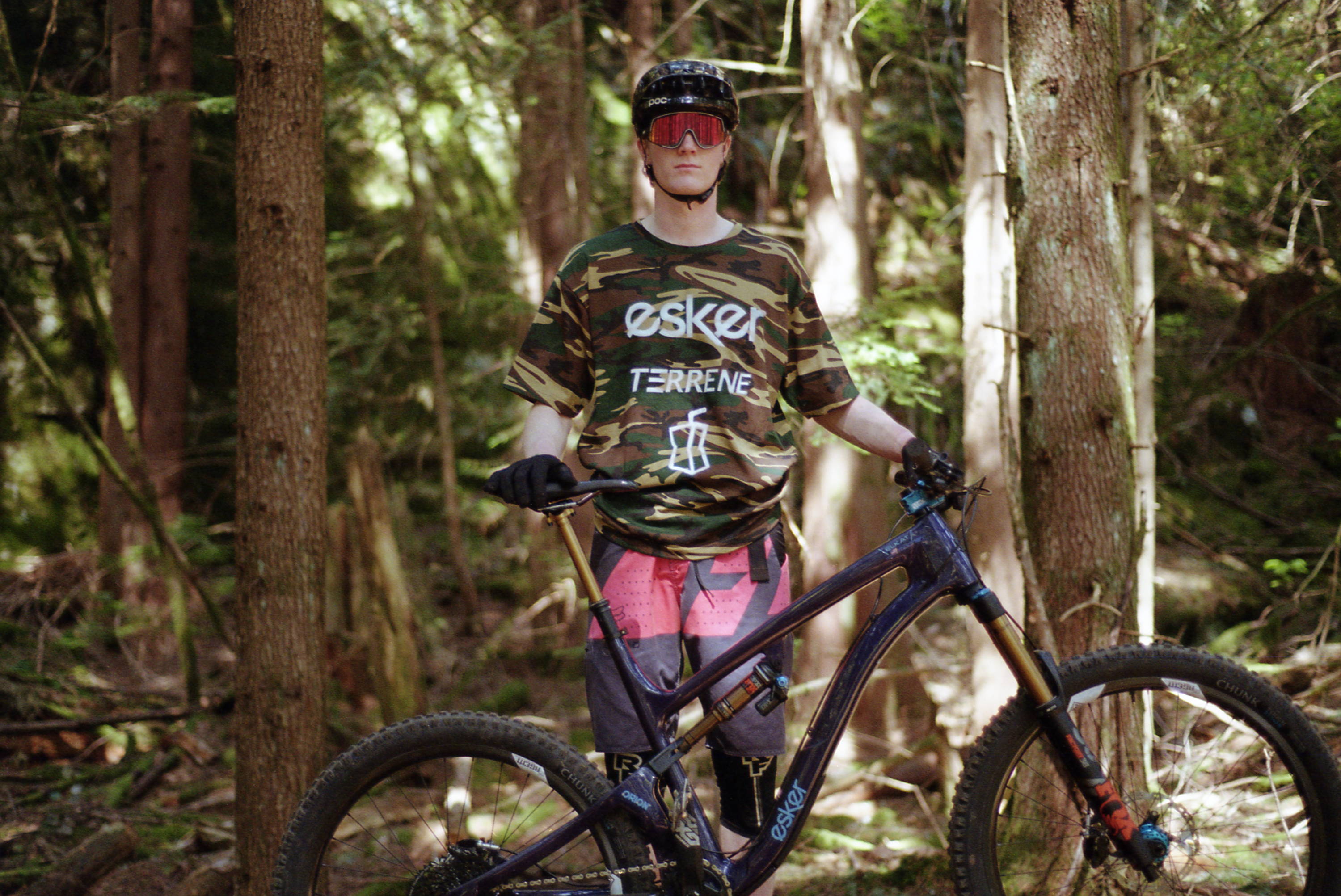 Bozeman, MT
My passion for cycling stems from the excitement offered by the outdoors and the thrill of wind flowing through your hair.
Moab, UT + Wilson, WY
I love any adventure on two wheels, from riding roads to laps at the bike park. I am a mechanic at Moab Cyclery and Wilson Backcountry Sports. I love getting people out on trails with happy bikes.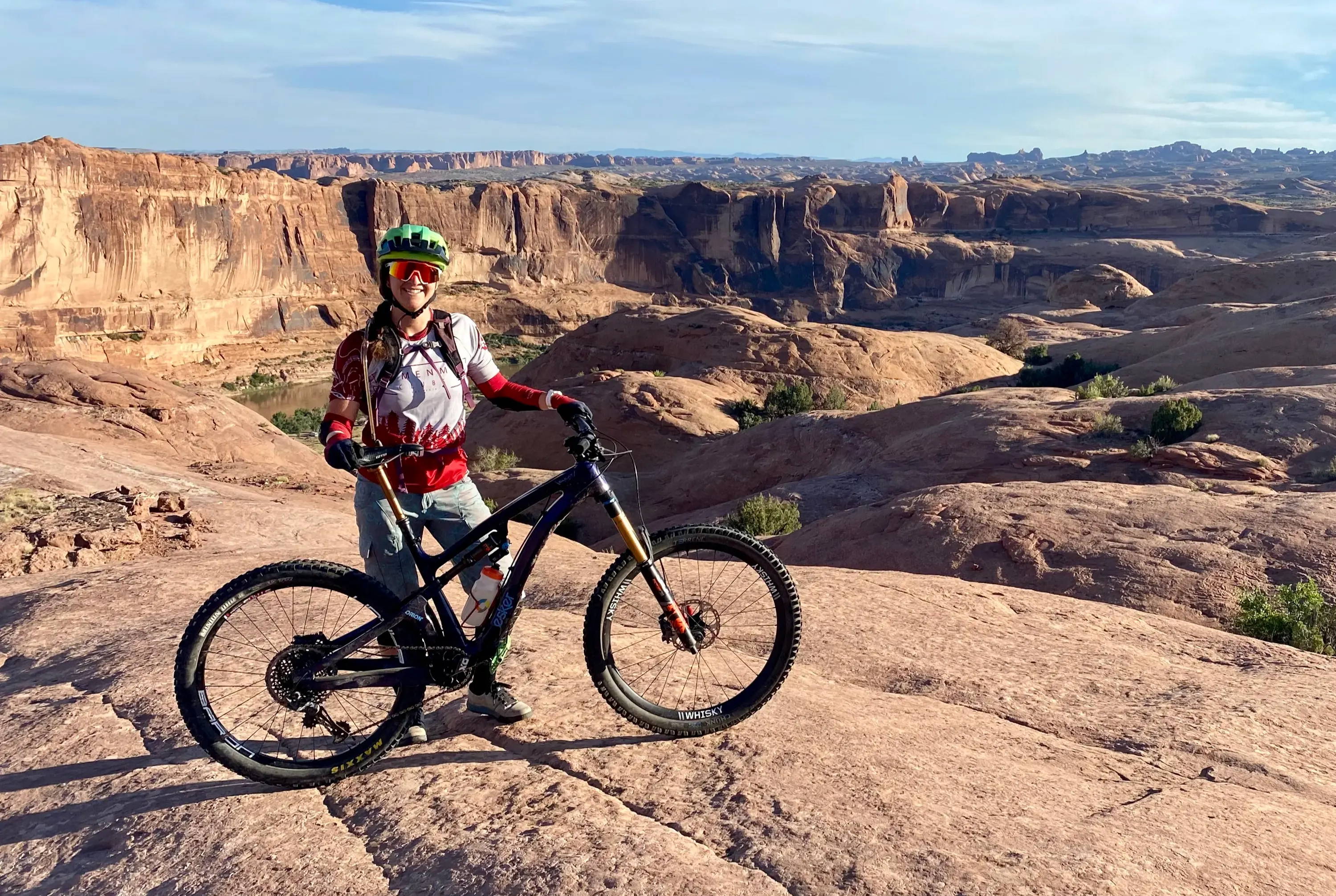 Logan, UT
Mountain biking has made my life so much richer. It has given me confidence, introduced me to my crew, and improved my identity. It has given my life moments of perfection, bliss, flow, freedom, flying, and pure joy. It has taken me on some of the best trips with amazing people, and I never know where it will take me next. Mountain biking has made my life so much richer.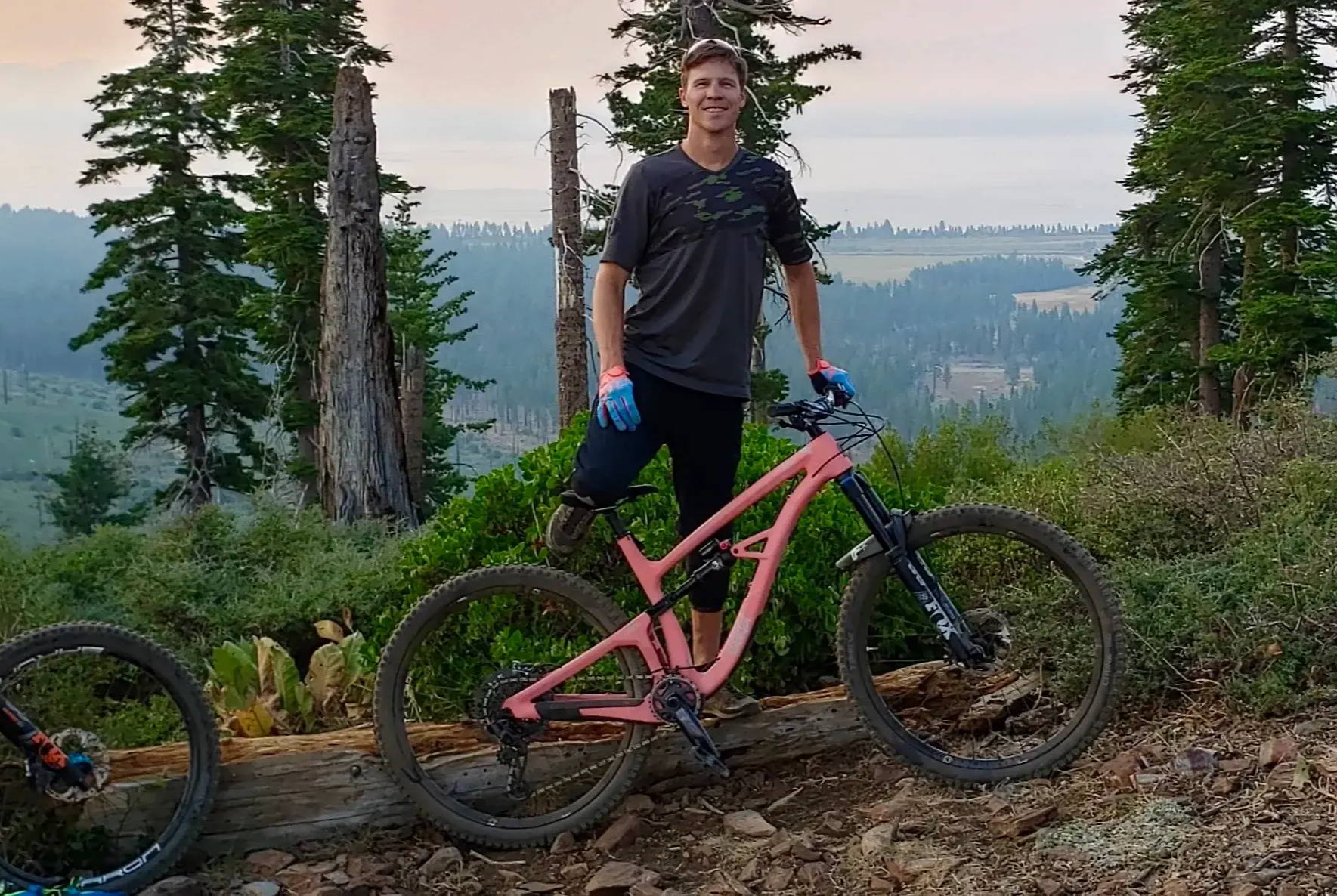 South Lake Tahoe, CA
Every day for me is an exercise in confidence and velocity. Speed, flow, balance, and the breaking point of traction. Absolutely stoked to saddle up and rally into the sunset these days.