CORT MULLER
In a van, COLORADO

Bike + Camera + Friends + Mountains . . . my happiness formula is pretty simple. Colorado is "home", but this world is far too beautiful to resist, so a great deal of time is spent traveling in circles, reaping inspiration from the land.
For me, my bike is a vehicle of self expression in more ways than one. As a photographer, the path to creative possibilities often begins at the trailhead, and demands the navigation that only these two wheels can provide. When the work is done, and the camera bag comes off, that same bike allows unbridled self expression in a medium that's all my own.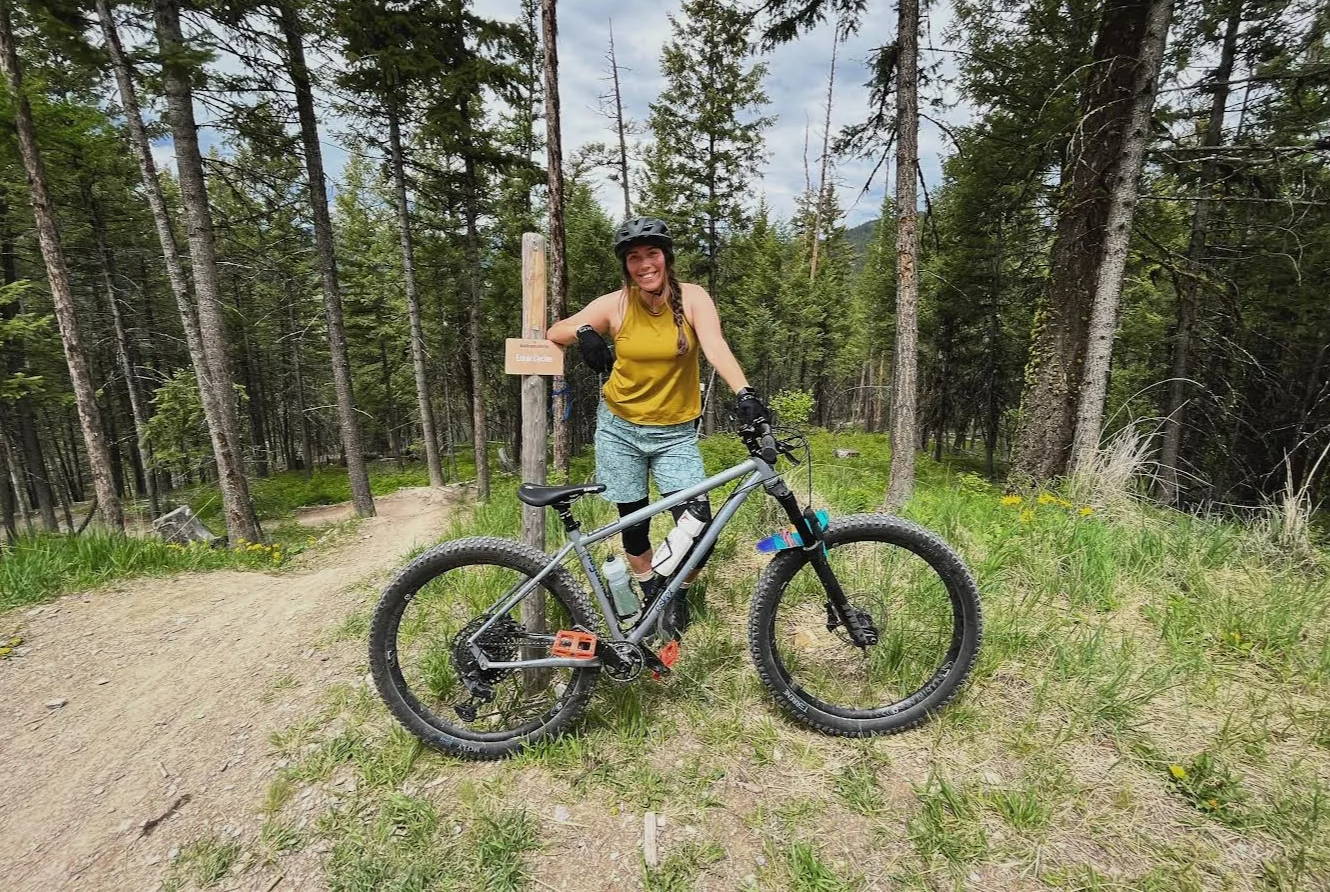 Finding biking later in life has completely transformed my relationship with the outdoors and sparked a deeper passion for sharing recreation with my community. I am committed to creating a more inclusive space in the industry and helping to reduce barriers for those interested in biking, just as the Esker Ride Scholarship did for me. With each new day and ride, I connect more deeply with the people and environment around me and I'm reminded to enjoy life and go with the flow, wherever that might take me. I'm excited to see what the future holds and look forward to this season with the Esker team, spreading the stoke far and wide!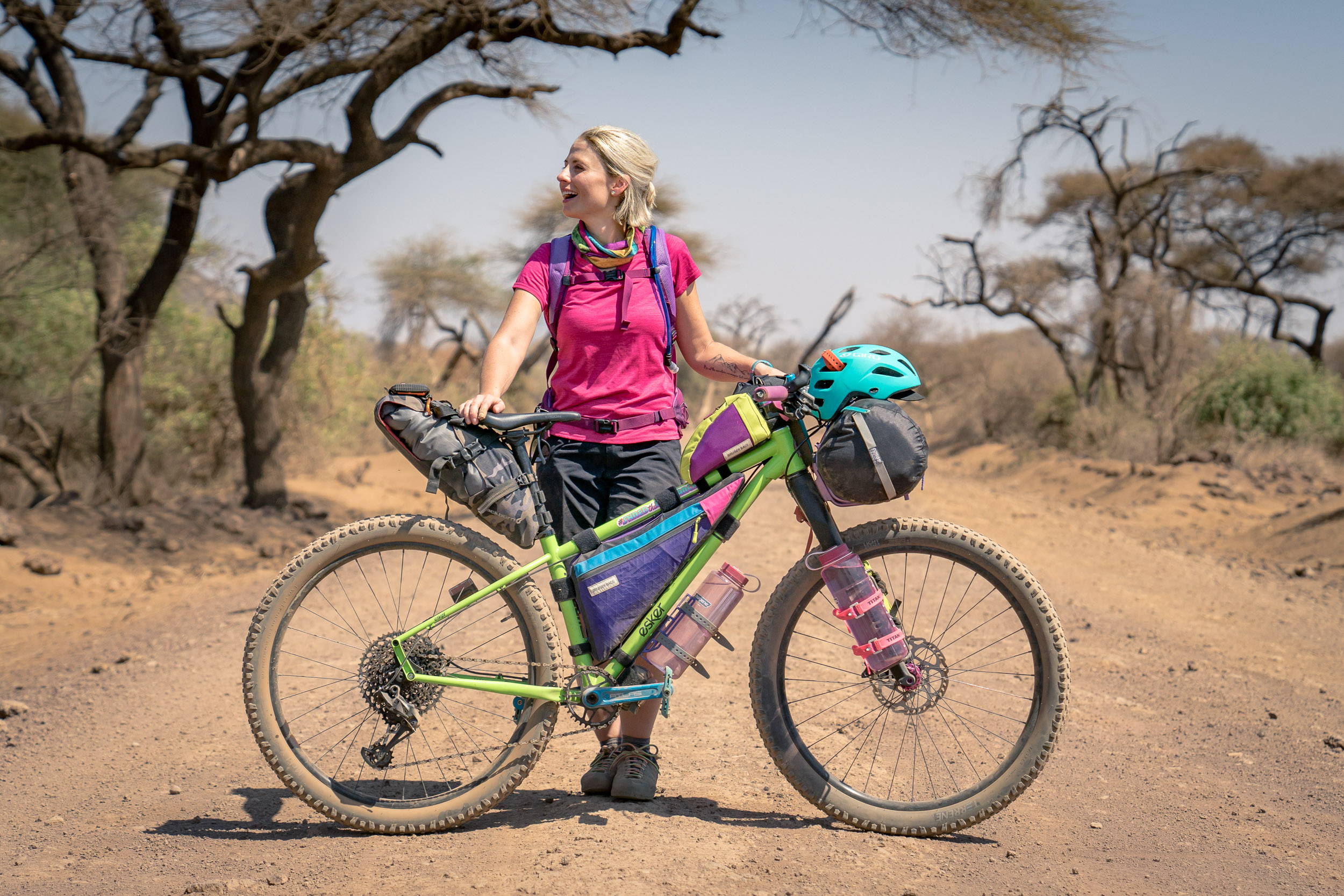 In late 2016, Heather fell hard for mountain biking in more ways than one. A couple of rides on borrowed bikes and she was hooked. She bought her first mountain bike one month later and bikepacked through Costa Rica with her partner Paulo two months after that. In the years that have followed, mountain biking has completely reshaped Heather's life. She has embraced the culture and community of mountain biking, especially the wonderful friendships and camaraderie of the women's MTB scene. Bikepacking adventures with Paulo have taken her to incredible places around the world and sparked in her a passion for exploring by bike and for sharing her experiences through story-writing.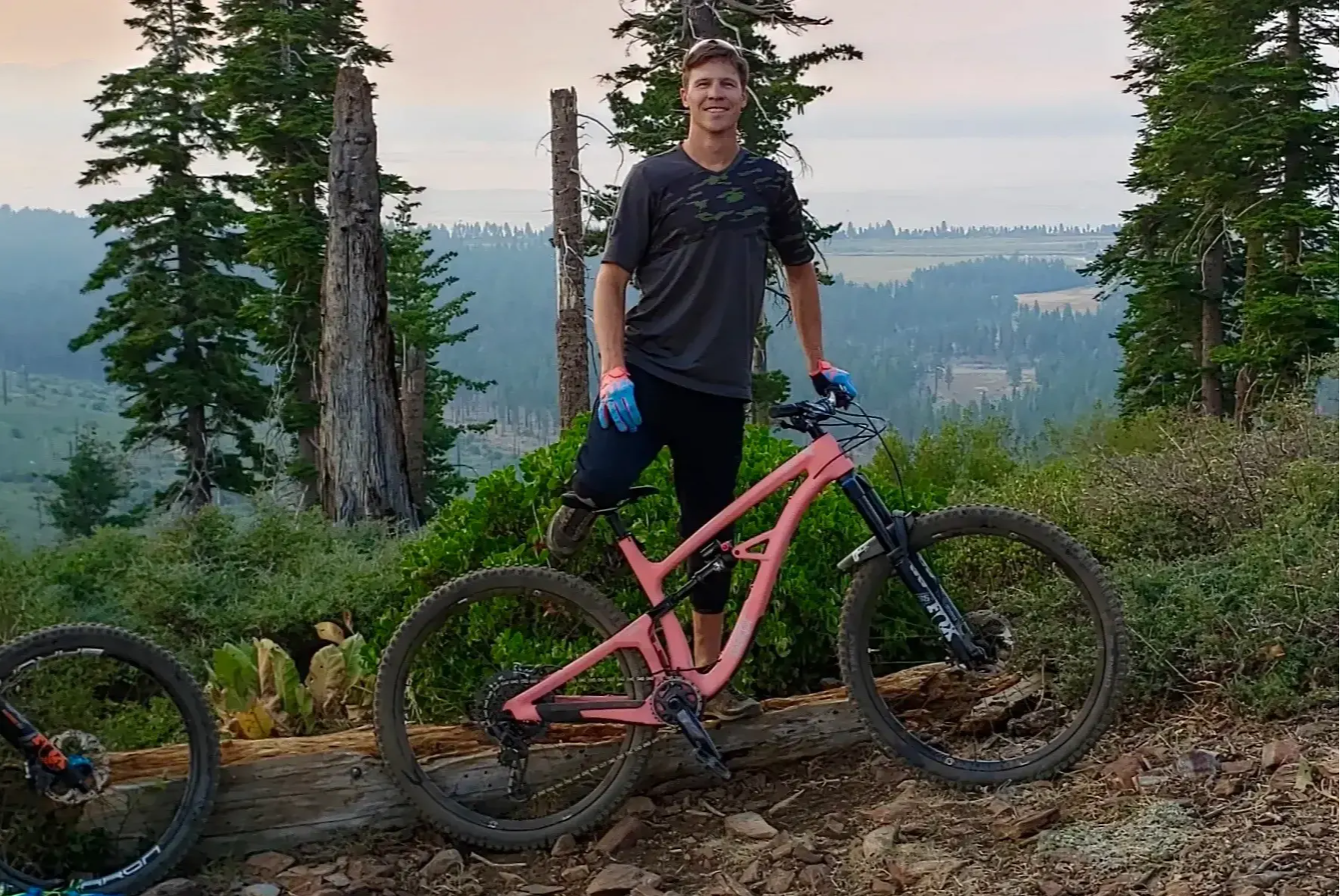 Peter Rehage
south lake tahoe, ca

Every day for me is an exercise in confidence and velocity. Speed, flow, balance, and the breaking point of traction. Absolutely stoked to saddle up and rally into the sunset these days.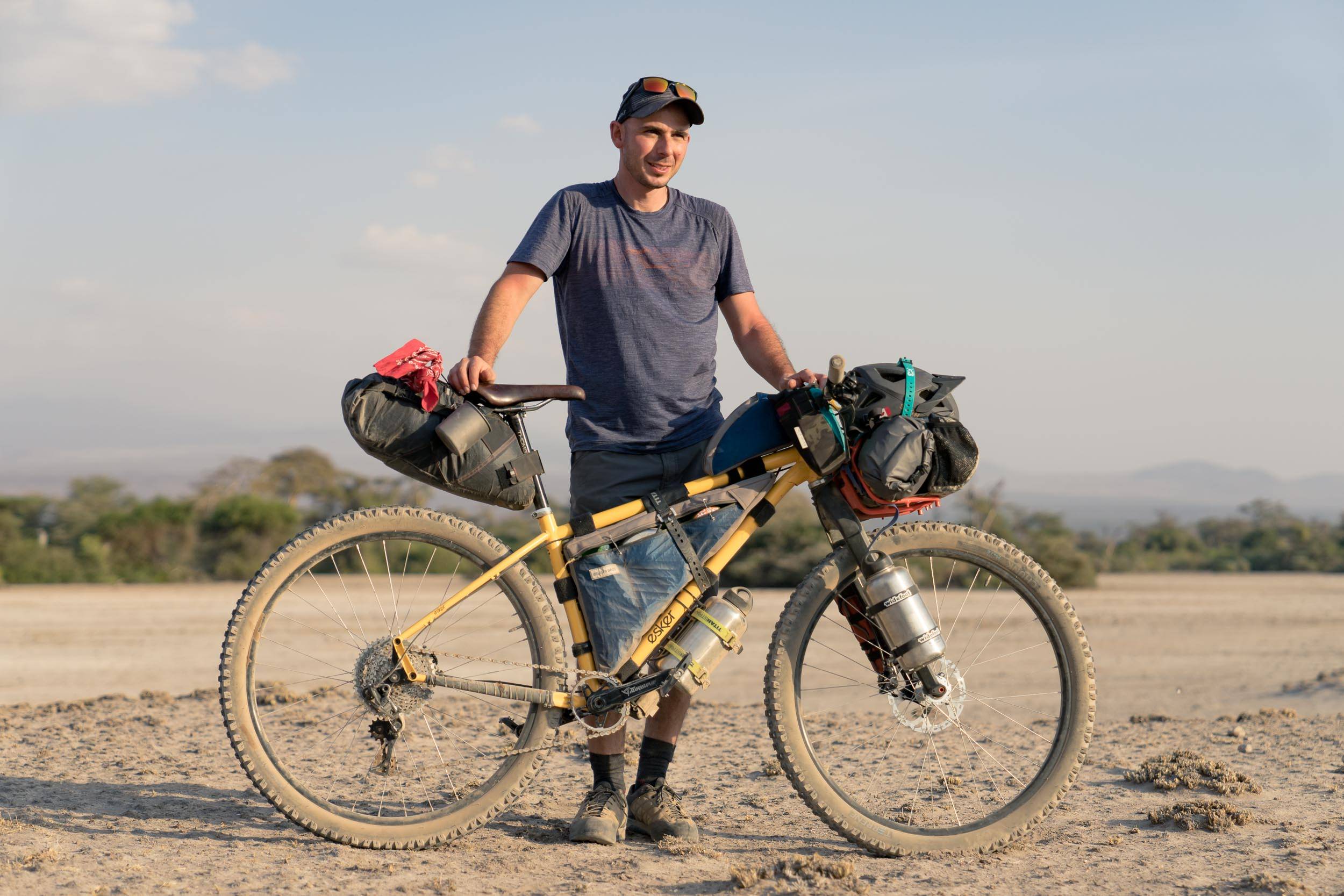 Paulo's passion for cycling has taken him to many beautiful and unique places in the world. His bikepacking adventures fulfill lifelong dreams of exploring the world by bike, experiencing diverse cultures and forging friendships in unexpected places. Closer to home, Paulo is a proud member of the local mountain biking community - attending and leading group rides, volunteering for trail-building and maintenance days, and most of all, enjoying time spent pedaling - whether solo or with his partner or friends. Paulo is most at home and at peace when he's out riding his bike. Cycling is not just a sport or hobby for him - it is spiritual; it's part of who he is.
Karla Robles
SONORA, MEXICO

My name is Karla Robles, I'm a Mexican woman who loves to travel by bicycle mostly on dirt roads. Since 2018 my partner and I have been touring in different places in México and the USA. The things that I like the most of traveling like this is that I get to know different kinds of living and thinking in this big and diverse world, to create a cycling community, and to learn from other cool people. I like to take pictures during my trips because it's a way to tell my story to other generations, especially to my niece, and to remind me of how strong I am in the moments when I don't believe in myself. Traveling by bicycle on dirt roads also reminds me about the fugacity of our life on this planet and how important it is to take care of each other. To be part of Esker Cycles and to travel in my Hayduke is all that I wish for in this moment of my life, and I hope many others can fulfill their dream of riding a wonderful bicycle.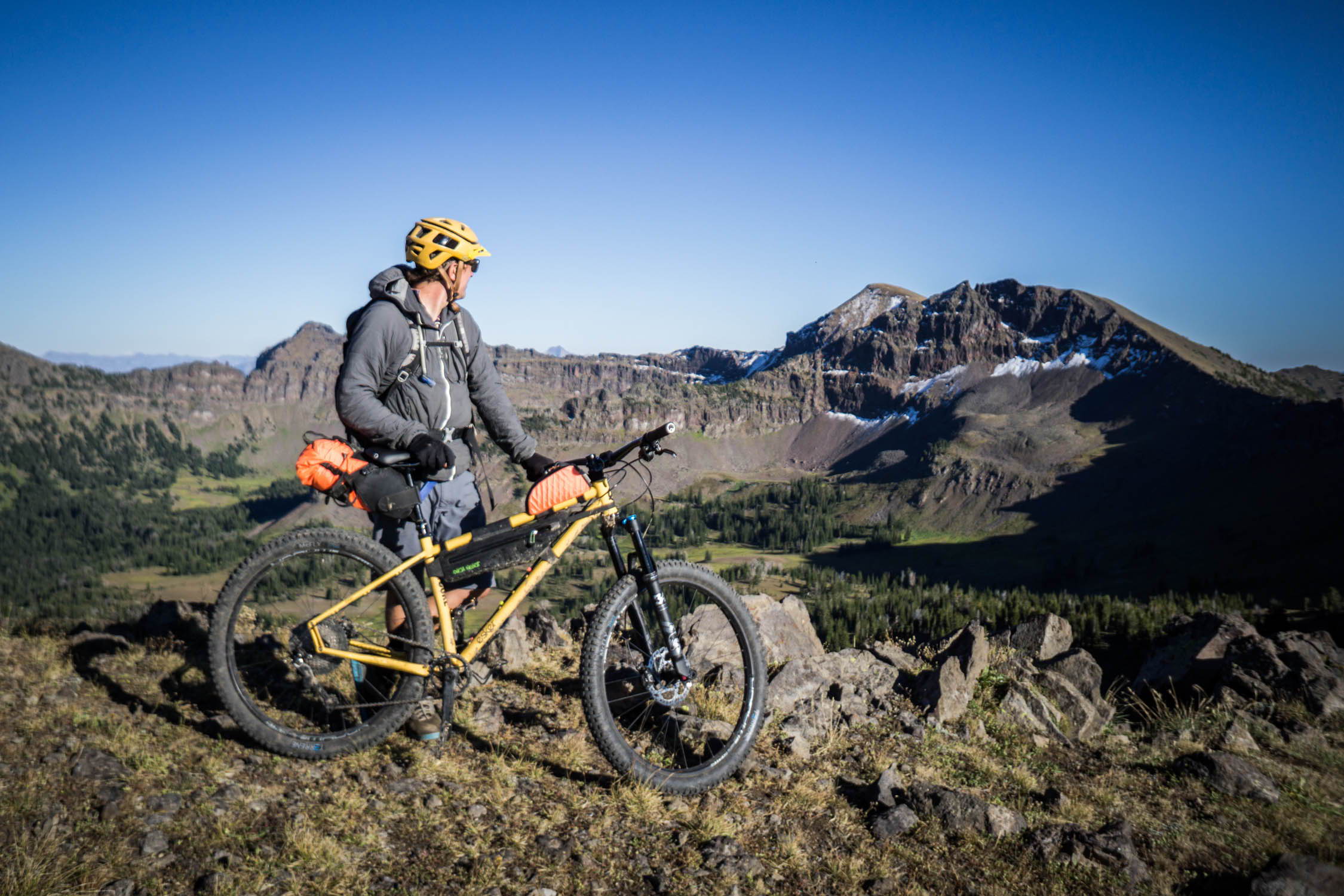 Bikes allow us to reclaim distance and feel like explorers. They reintroduce adventure and uncertainty into our mostly programmatic lives, creating endless opportunity for newness, even on trails ridden many times before.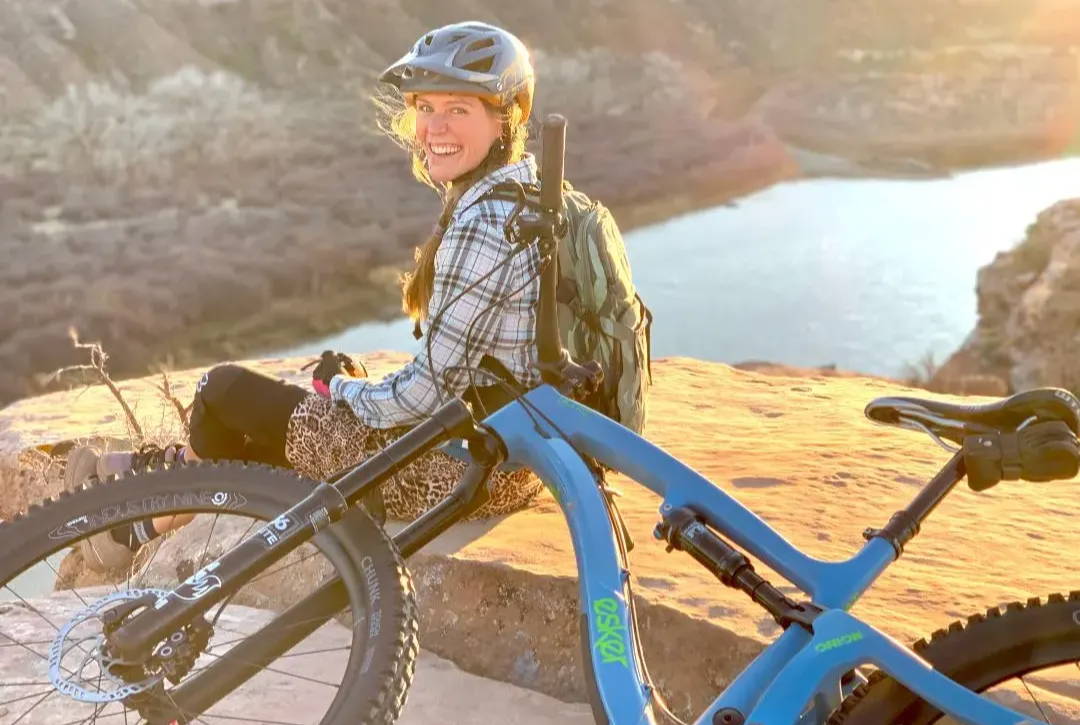 Adventures on my bike have given me the most laughter and joy while simultaneously giving me insight into the journey that is life. Each ride offers a new perspective and serves as a reminder to not take myself too seriously, to enjoy both the ups and downs, that more growth happens out of your comfort zone and that forward momentum is your friend. I'm forever grateful and stoked to explore the outdoors on two wheels, and even more stoked when I can share the smiles with friends!
David Glover
Moab, ut / wilson, wy

I love any adventure on two wheels, from riding roads to laps at the bike park. I am a mechanic at Moab Cyclery and Wilson Backcountry Sports. I love getting people out on trails with happy bikes.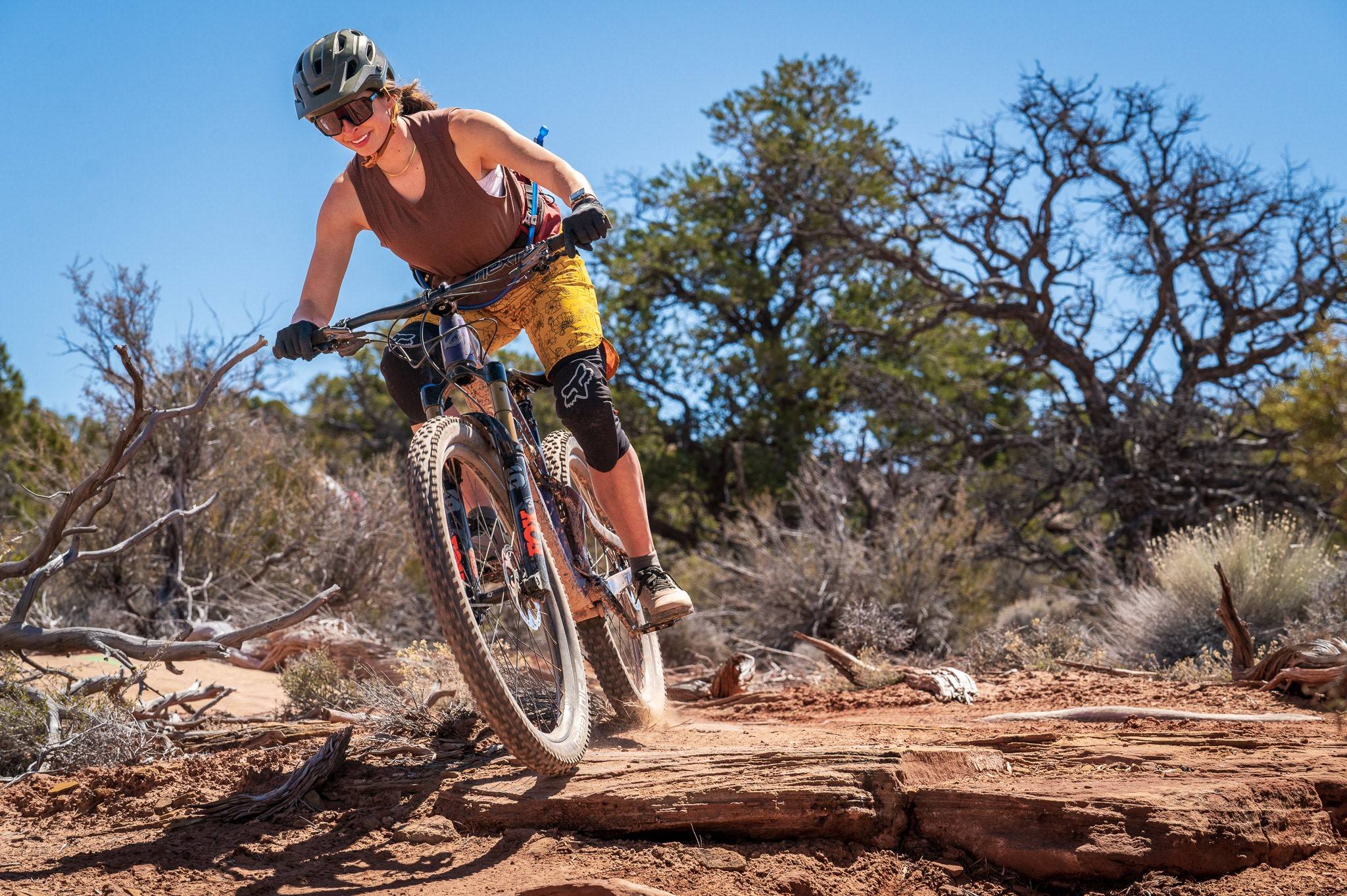 Suzanna Feuz
Moab, UT / Wilson, Wy

I was born and raised in the mountains of Wilson, Wyoming, but it wasn't until I was in my early 20's, working next to a bike shop, that I discovered mountain biking. I would casually bike around town with my friends and to commute to work, so the owners suggested I take out one of their rental bikes on a trail sometime. When I did, I was instantly hooked. The owners and staff of the bike shop became my second family. I eventually got a job there, met my husband there and discovered trails and areas of my hometown I would have never known existed had I not started mountain biking. I eventually moved to Moab, UT, which is such a great place to live if you want to ride year-round. I love exploring new countries via bicycle and I love riding to dinner via bicycle. It is fun in any form. Mountain biking has brought me to some of the most important places and best people in my life, and I never want to stop exploring.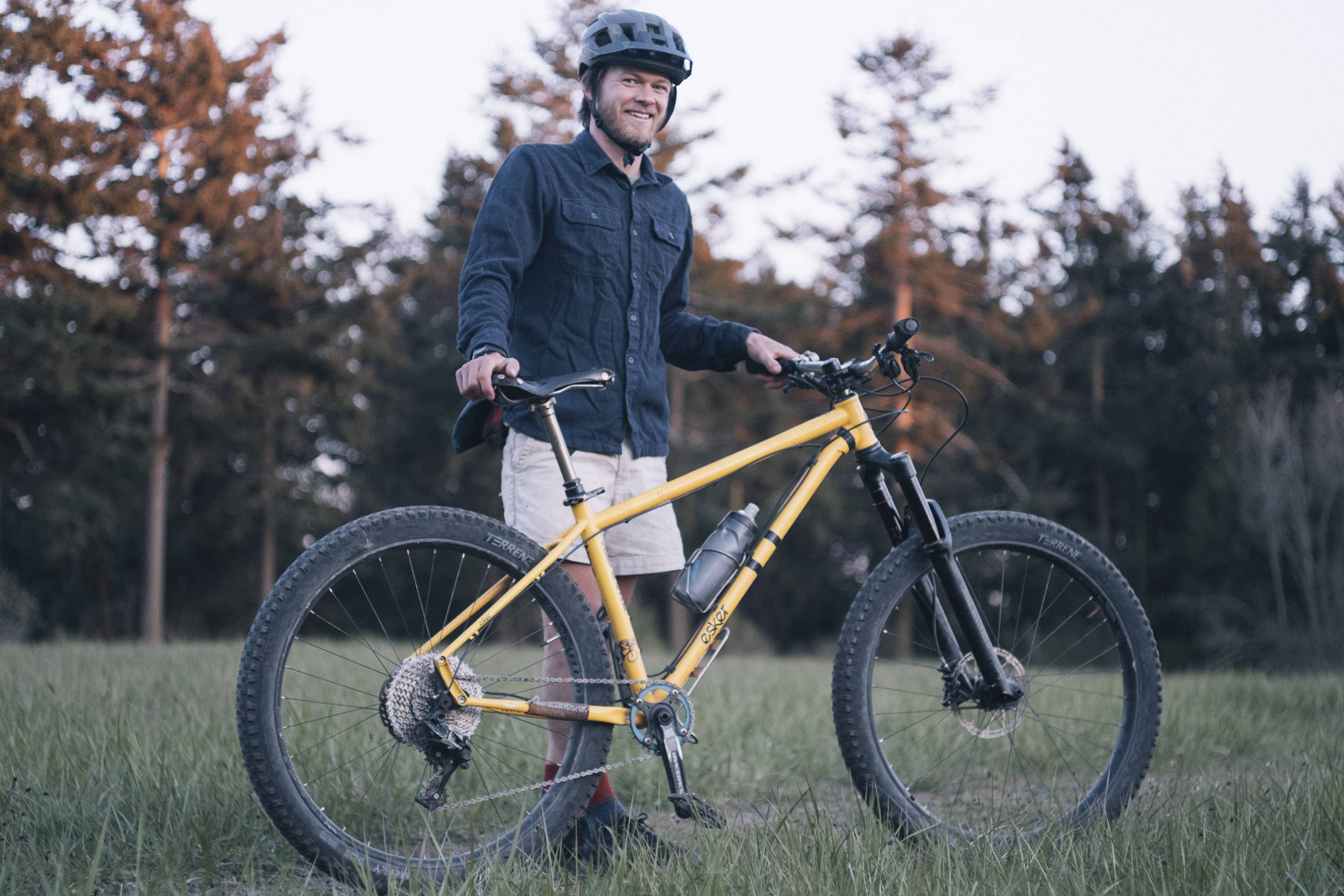 Dan Stranahan
port townsend, wa

A bicycle has been the viewpoint from which I explore the world, ever since I was a toddler flying over the handlebars. I later became passionate about growing the bicycle community, whether in the trails or commuting, and this led me to serve as the Programs Director for The ReCyclery in Port Townsend, WA. However the urge to keep moving took over, and today I spend more time traveling and working seasonally from Alaska to Baja, documenting the journey. Though the dense forest and quiet towns of the Olympic Mountains haven't lost their grip. In between I'm home working on my own bikes, facilitating local rides and helping develop new routes in the greater area like Orogenesis.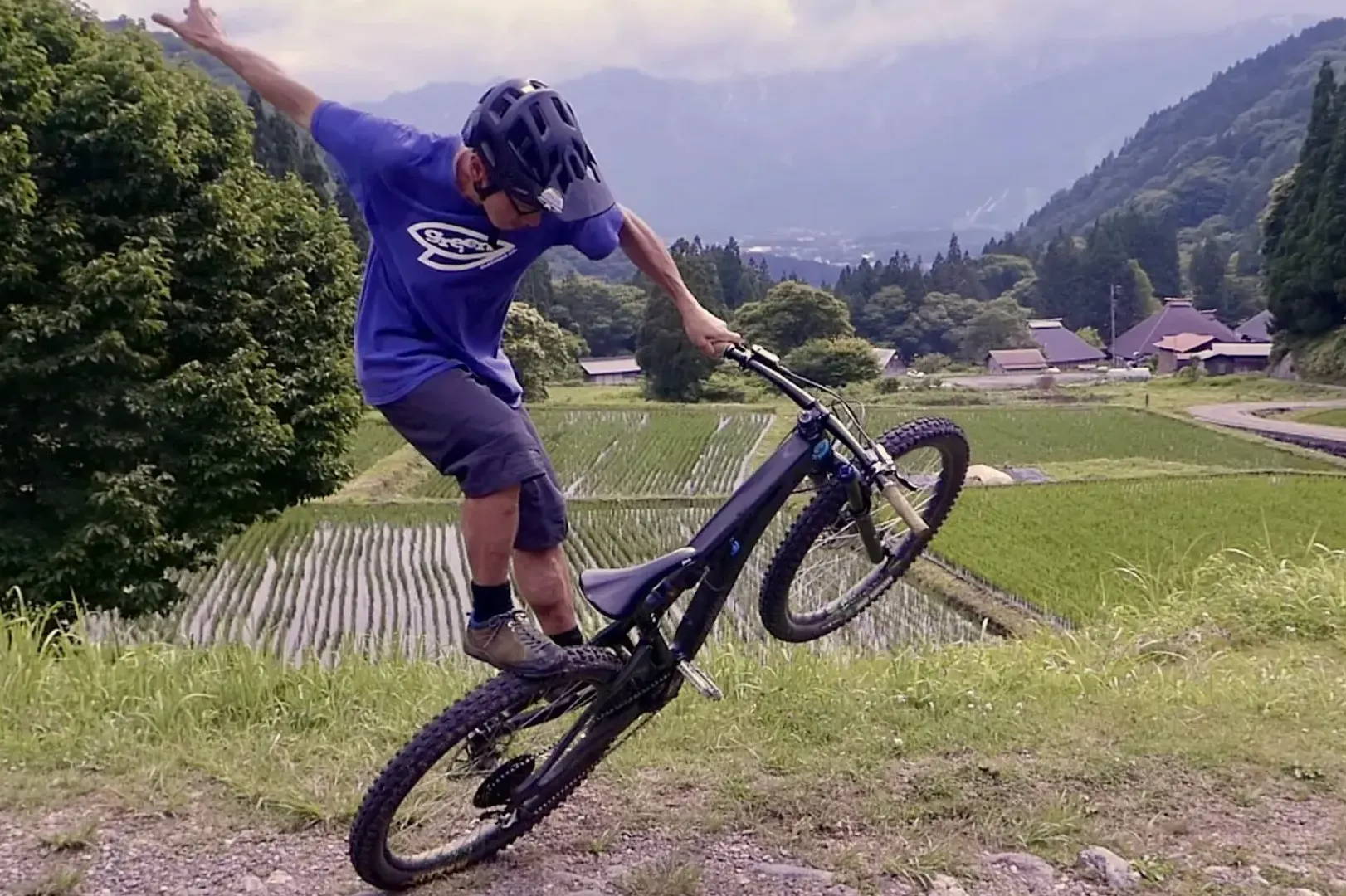 Takashi Minamiura
hakuba, japan

Riding a bicycle in nature is the delight of the body and soul.
Freedom of mind.
Encounters of People and terrain.
Infinite possibility.
Mountain biking is a gift of happiness.
I can move with human power, and can feel the place slowly with five senses.
Being in nature makes your mind and body healthy.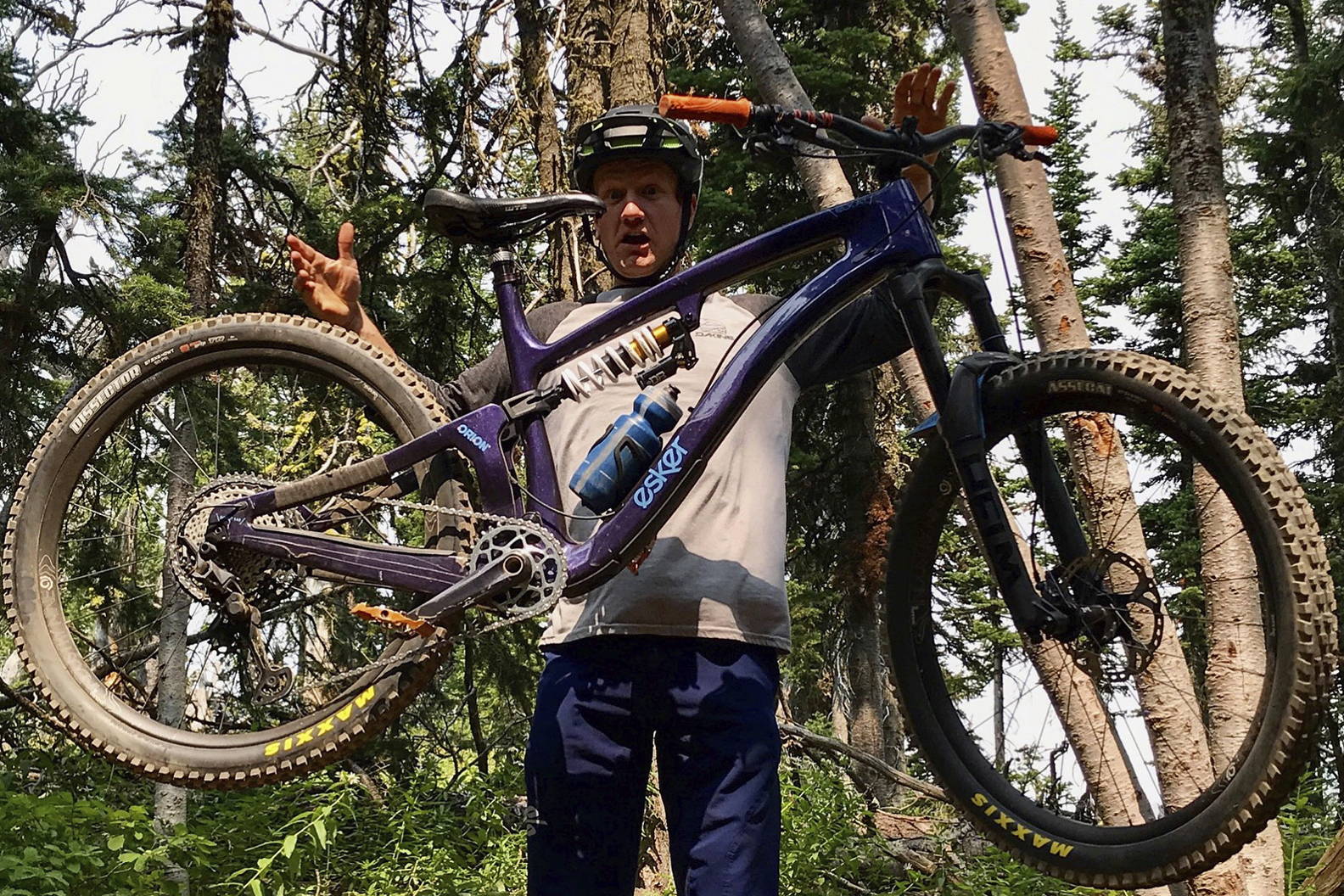 Michael Flynn
park city, ut

Whether it be big trail rides, shuttle laps, dirt jumps, or racing, bikes are just a good time. Couldn't feel more fortunate to have found myself living a life largely shaped by riding bikes and all the friendships and memories that have come with.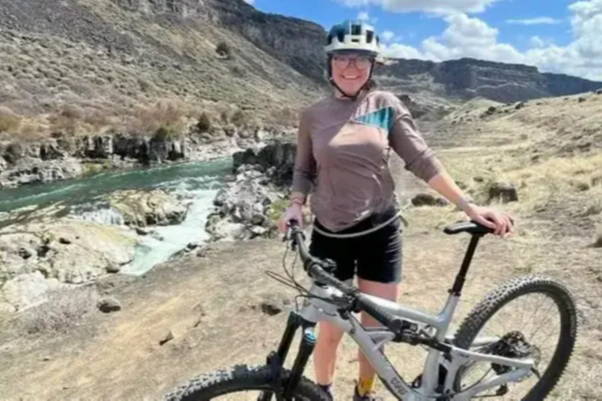 Claire Brandhorse
Teton Valley, ID

After growing up in Massachusetts I went to school in Colorado, where I discovered mountain biking. When I wasn't in class, I was on the trails having the time of my life. Over the years, my involvement has shifted from casual racing in college to coaching in the Pacific Northwest to now working for my local biking nonprofit in Teton Valley, where I foster community through education and programming. While I live for long days in the Idaho backcountry, I get just as much joy taking people out for their first trail ride. I've also continued to race since college, initially doing enduros, and recently have been loving longer endurance races—the suffer is so good! Cheers to spending time on two wheels!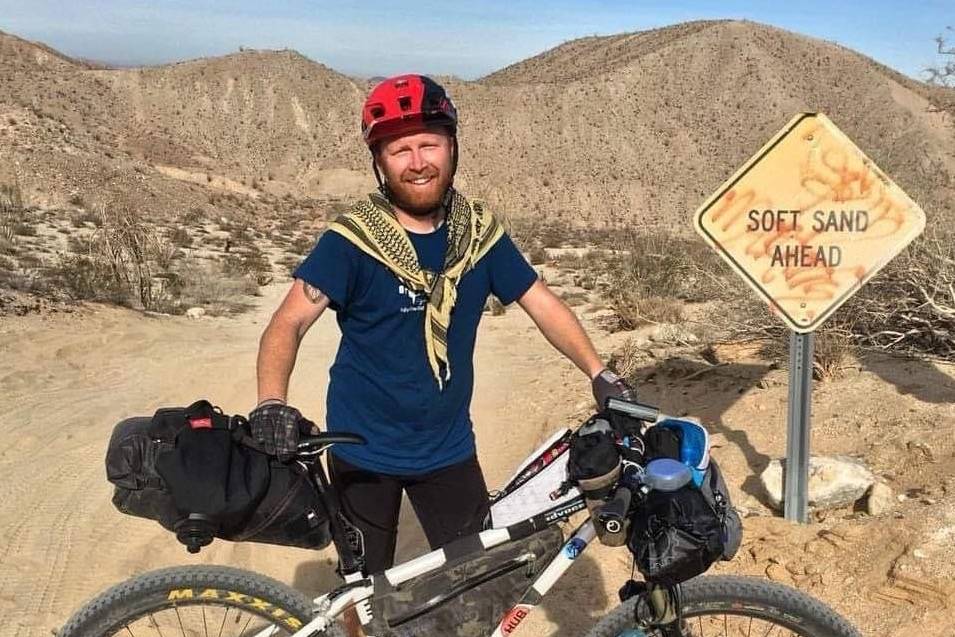 BRENDAN COLLIER
idyllwild, ca

Bikes are a way I connect with the world— from creating bikepacking routes for others to enjoy, to sharing moments of flow with friends, sharing the ride is an important part of my life. I know that Esker understands & embraces this long view of mountain biking and I'm proud to be a part of the Esker Family.